Rezensionen
Company Of Thieves – Ordinary Riches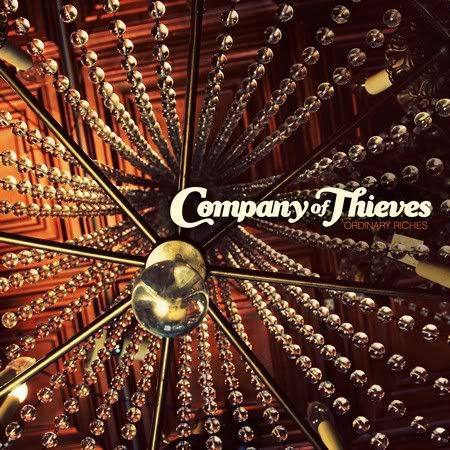 Mit ihrem Debüt legen uns die Chicagoer ein Album mit zahlreichen Referenzen zur Literatur vor. Besonders Oscar Wilde hat es dem Trio angetan. So entstammt auch der Albumtitel einem Wilde-Zitat und sogar ein ganzer Song ist dem Autor gewidmet. Auch an musikalischen Verweisen ist die Platte nicht arm.
"Ordinary Riches" versetzt den Hörer in eine Barstimmung. Hier ist nicht irgendeine Bar gemeint, sondern eine für Dandys in New York mit dramatisch, roten Wänden und schummrigem Licht. Die Band des Abends sind Company Of Thieves, elegant gekleidet und einen eklektischen Mix aus Jazz und Poprock mit der verführerisch gehauchten Stimme von Genevieve Schatz darbietend. Die Macher der James Bond-Filme wären begeistert.
Aber damit nicht genug: Prompt erhellt sich der schummrige Raum und das Trio streift Folk ("Quite In The Front"), in dem auch Mundharmonika Platz findet und Grungepunk ("Pressure"), um ihrem Debüt noch einen Schuss Power zu verleihen. Die Melodien sind einprägsam, trotz oder gerade wegen der unerwartet eintretenden Breaks und damit einhergehenden Stimmungswechsel. Ein abwechslungsreiches Debüt, das zwar viel Zitate aus Literatur und (Musik)kultur bezieht aber ihre Eigenständigkeit bewahrt.
Rating:

Company Of Thieves

Youtube direkt
Ordinary Riches – bei Amazon.de kaufen