Rezensionen
Bachelorette – "Bachelorette" (s/t)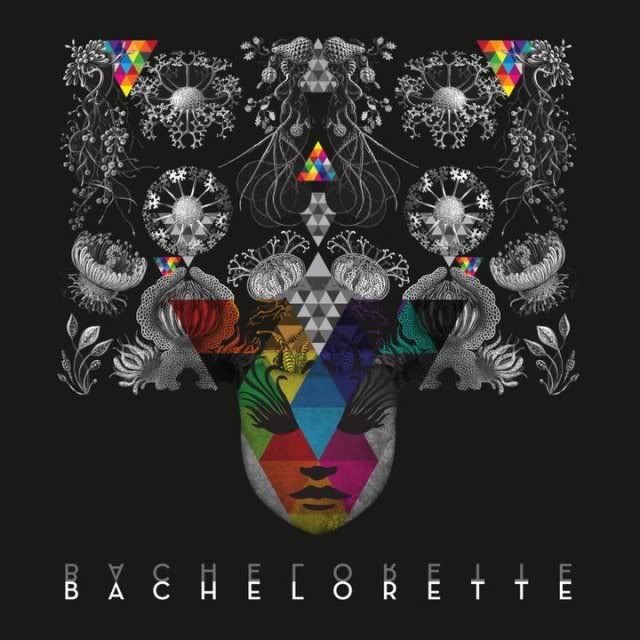 Bachelorette is Annabel Alpers from New Zealand, but she is currently based on the east coast of the USA. She has made some heads turn on the live circuit due to her assembled 'band' of three old CRT monitors, which she picked up from corners of various towns. On-stage, the monitors flicker and have synchronized visuals created by friends, which correspond to separate recorded instruments. It's quirky. But is there anything behind this strange live show – without the tricks and gimmick, how does it transfer on the recorded output?
Vocally, there are comparisons with Cat Power, Feist and Bats For Lashes, and on this third full-length release, these vocals are placed high in the mix, laying over sometimes delicately arranged ghostly, sonic melodies. On occasions the record delves into psych-pop, which seems to be where Bacherolette is most comfortable. There is an element of the 'lunar' to this record – many space-rock noises and echoes, which bathe the outset of the album in a cool, shimmering light.
Synth-bass starts off track 3 "Blanket", as Alpers sings "the only way to see you is through the hole in my chest". It's multi-layered vocals and fuzzy-crunch mix of synths, guitars and bass is enjoyable, and it builds to a crescendo before dropping again to the synth hook.  It's a warm, well-arranged great track that has some heart to it beneath the cool exterior. Sadly though, it's a highlight in an otherwise relatively bleak collection.
Mixed by Nicholas Vernhes at the Rare Book Room (Animal Collective, Beach House) in Brooklyn, New York, the production on Bachelorette is crisp, and the twelve tracks are based on minimal synth grooves, strummed acoustic guitar and whistling drums. However, this labyrinth of sound is always capped off with the ethereal, lush vocals. Each track, this pattern is followed. It can sometimes verge on the monotonous.
There's a consciousness to this record, of that there is no doubt – and on occasions, it delivers. However, Bachelorette's sound is not particularly new, and the album sounds extremely similar to more established artists making music today; the record probably suffers overall as a result. We've just heard this type of album before, recently, and it's been done better. I'm unsure if we need to be ushered into Bachelorette when you consider the stiff competition out there from her rivals. Despite some initial promise, it fails to impress over the span of the album.
Rating:
Bachelorette
Bachelorette